HUION Inspiroy
Graphics Drawing Tablet 6.3 x 3.9 inch for osu! 8192 Levels Pressure Sensitivity Art Design Battery-Free Stylus and 6 Customizable Function Keys for Remote Teaching & Working
Have your creativity fully unfolded on the tablet with 6.3×3.9 inch workspace.
8mm in thickness and application of full lamination crafts make the tablet more easy-to-carry. Battery free electromagnetic resonance technology enables users to create at anytime and anywhere.
8192 levels of pressure sensitivity enables imitation of strokes input with various levels of pressure, realizing vivid rendering of lines in different shapes.
Online Teaching and Working
Huion tablets can be used not only for online teaching but also for online working. Huion tablets are well compatible with most office software, such as Word, Excel, PowerPoint, and so on. You can also use Huion tablet for online conference purposes, Web Conferencing, Webinars, and Screen Sharing.
Huion Sketch, the unique mobile phone painting software of Huion
Huion Sketch is an intuitive drawing app with a palette icon and notebook icon for sketching and noting. The interface of the notebook is in a minimal design with several brush and color options on the top. The art canvas boasts a range of drawing features while maintaining a minimalistic interface.
Huion users do not need to pay for Huion Sketch. It can download from HUION Official Web. Please make sure there is an Android phone, while iPhone is NOT supported at this time.
Operation on Android is now supported
In addition to computers running Windows and macOS, Android devices, including phones and tablets, are now supported for use with the H640P, which will further facilitate your work on drawing and designing software of various types.
Features
PW100 is the first battery-free stylus in Huion. It doesn't need to charge. It can be continuously used without worrying about power off. It also lights and sturdy, easy to hold and use. Two buttons on the pen can be customized per your preference.
Exceptional performance: Top graded 8192 Levels Pen Pressure, 233 PPS, 5080 LPI delivers professional performance when drawing. Huion H640P drawing tablet is very responsive, you can feel like you are drawing on a paper.
OS Support: Windows 7/8/8.1/10 and Mac OS X 10.12 or above. The Huion Inspiroy H640P graphic drawing tablet can work compatible with most of the painting software such as PhotoShop, Illustrator, Sketchbook, and so on. We have new firmware upgrades that support the Android phone connection. Please contact us if you're interested. Tips: Please note that there may be not cursoring on some Samsung mobile phone series (Exclude the Galaxy Note series)
Perfect Design: Huion H640P drawing tablet is 260 x 147.7 x 8mm, the net weight is 277g, you can bring it to outside easily. The active area for Windows and Mac is 6.3 x 3.9 Inch. Huion H640P graphics tablet is a graphic drawing tablet that can show your creativity and talents. Perfect for beginners in digital drawing.
6 Customized Press Keys: They press keys on the H640P graphics tablet can be set as a different function according to your preference. They can be set as a brush tool, zoom-in/out, undo, hand tool, eraser, etc. It helps improve creation efficiency.
System Requirements
USB port/Windows 7 respectively, Mac OS X 10.11 or later/internet connection to download driver and software
Items Delivered
1 x Wacom intuos pen tablet (small) black with 4K battery-free pen and USB cable/select 1 of 2 available: Corel Painter Essentials 7, Corel Aftershot Pro 3 (90 days license)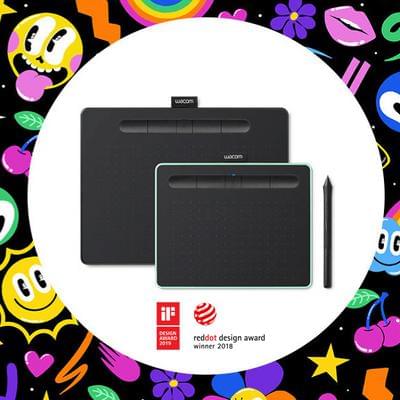 Graphic Tablet for Painting, Sketching and Photo Retouching with 1 Creative Software Download - Ideal for Work from Home & Remote Learning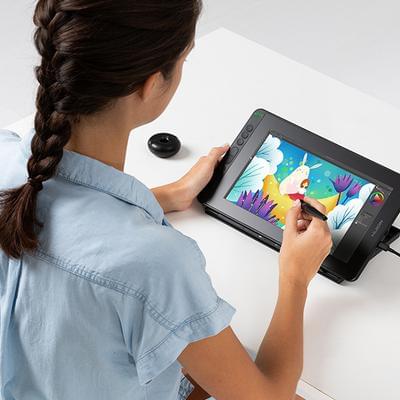 Graphics Drawing Tablet with Screen with Battery-Free Stylus, 8 Express Keys without Stand, Ideal for Remote Learning & Working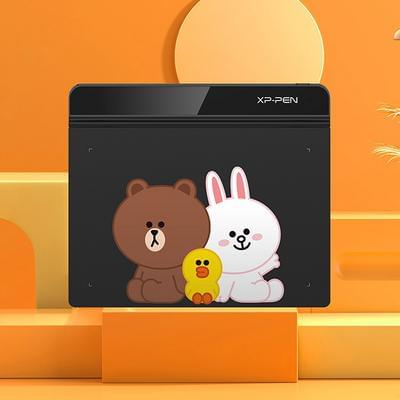 6x4 inch Drawing Tablet Digital Signature! With Battery-free stylus
You may like →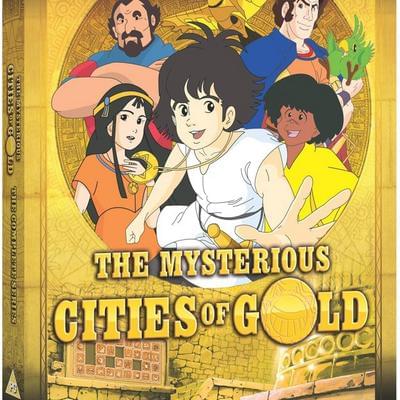 The Complete Series from the BBC