Wacom Intuos Small Black
Graphic Tablet for Painting, Sketching and Photo Retouching with 1 Creative Software Download - Ideal for Work from Home & Remote Learning
Unleash your imagination with the new Intuos pen tablet. It features the market-leading pen tablet technology by Wacom, free downloadable creative software and online trainings and tutorials. So, whether you want to draw amazing sketches, share your work with friends and the rest of the world or start a portfolio, Intuos has everything you need to live out your artistic aspirations.
Choose one of the downloadable creative software programs (90 days license) at your disposal: Corel Painter Essentials 7: Painting, drawing, photo montage, sketching, whatever you're ready to create. Release your inner artist with a wide variety of painting styles, award-winning natural-media brushes and photo effects to create an authentic, hand-painted look. Corel Aftershot Pro 3: For all photographer enthusiasts, turn your photographs into unforgettable memories with a powerful processing tool and presets to enhance any great looking image to superb.
Features
The intuos pen tablet is the ideal creative digital accompaniment from studio to study, bedroom to beyond for all budding drawing enthusiasts, push your creativity to the edges
With a resolution of 2540 lpi, its active surface of 200 x 160 mm (7 Inch), four customisable express key buttons and the included stylus with 4096 pressure level, this tablet ensures maximum precision
Digital drawing, painting or photo editing? Wacom intuos is ready when you are; it's easy, simply connect to a computer with the USB cable to setup and download the free creative apps
System Requirements
USB port/Windows 7 respectively, Mac OS X 10.11 or later/internet connection to download driver and software
Items Delivered
1 x Wacom intuos pen tablet (small) black with 4K battery-free pen and USB cable/select 1 of 2 available: Corel Painter Essentials 7, Corel Aftershot Pro 3 (90 days license)
Related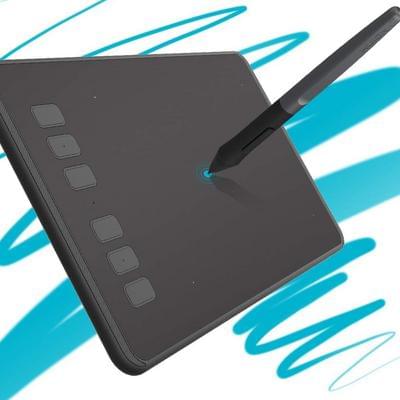 Graphics Drawing Tablet 6.3 x 3.9 inch for osu! 8192 Levels Pressure Sensitivity Art Design Battery-Free Stylus and 6 Customizable Function Keys for Remote Teaching & Working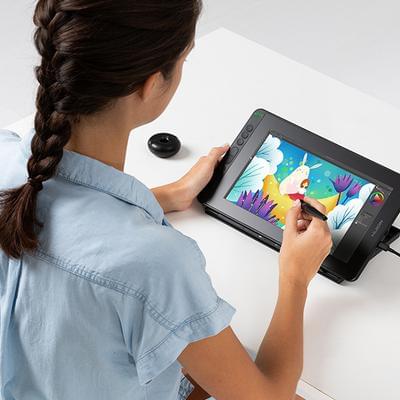 Graphics Drawing Tablet with Screen with Battery-Free Stylus, 8 Express Keys without Stand, Ideal for Remote Learning & Working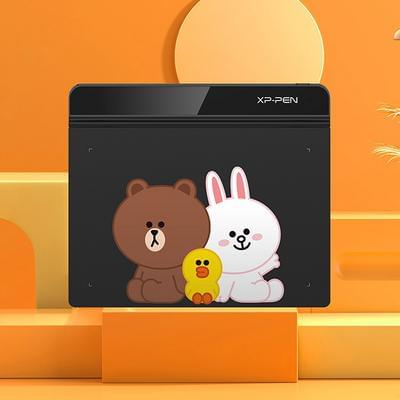 6x4 inch Drawing Tablet Digital Signature! With Battery-free stylus
You may like...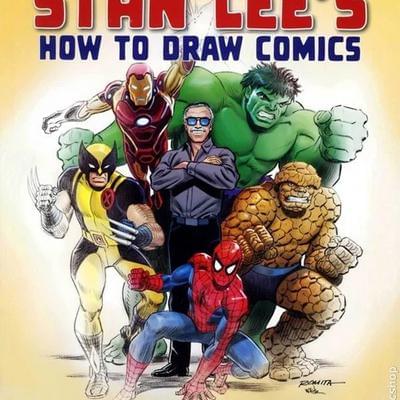 From the Legendary Co-Creator of Spider-Man, the Incredible Hulk, Fantastic Four, X-Men, and Iron Man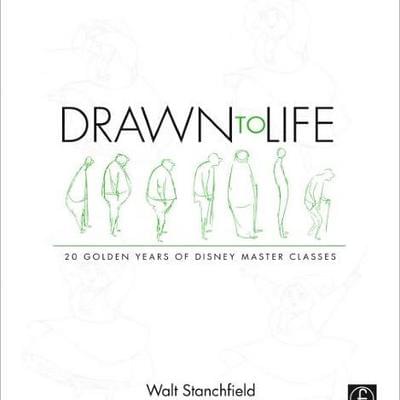 20 Golden Years of Disney Master Classes: The Walt Stanchfield Lectures