⬜️⬜️⬜️⬜️⬜️⬜️⬜️⬜️⬜️⬜️
⬜️⬜️🟥🟥🟥🟫🟫🟥⬜️⬜️
⬜️🟥🟫🟫🟫🟫🟫🟫🟥⬜️
⬜️🟥🟫🟫🟫🟨🟫🟫🟥⬜️
⬜️🟥🟨🟨🟨🟨🟨🟨🟥⬜️
⬜️🟫🟨⬛️🟨🟨⬛️🟨🟫⬜️
⬜️🟫🟨🟨🟨🟨🟨🟨🟫⬜️
⬜️🟫🟨🟫🟫🟫🟫🟨🟫⬜️
⬜️⬜️🟫🟫🟨🟨🟫🟫⬜️⬜️
⬜️⬜️🟫🟫🟫🟫🟫🟫⬜️⬜️
Tweeted by Binary Moon
⬜️⬜️⬜️⬜️⬜️⬜️⬜️⬜️⬜️⬜️
⬜️⬜️⬜️🟫🟫🟫🟫⬜️⬜️⬜️
⬜️⬜️🟫🟫🟫🟫🟫🟫⬜️⬜️
⬜️⬜️⬜️⬛️🟧🟧⬛️⬜️⬜️⬜️
⬜️⬜️⬜️🟧🟧🟧🟧⬜️⬜️⬜️
⬜️⬜️🟨🟦🟦🟦🟦🟨⬜️⬜️
⬜️⬜️🟨🟦🟦🟦🟦🟨⬜️⬜️
⬜️⬜️⬜️🟫🟫🟫🟫⬜️⬜️⬜️
⬜️⬜️⬜️⬛️⬜️⬜️⬛️⬜️⬜️⬜️
⬜️⬜️⬜️⬜️⬜️⬜️⬜️⬜️⬜️⬜️
Tweeted by Binary Moon
⬜️⬜️⬜️🟥🟥🟥🟥🟥🟥⬜️
⬜️⬜️⬜️🟥⬜️⬜️🟥🟥🟥⬜️
⬜️🟥🟥🟥🟥🟥🟥🟥🟥⬜️
⬜️⬜️⬜️⬛️🟧⬛️🟧🟫🟫⬜️
⬜️⬜️🟧🟧🟧🟧🟧🟧🟫⬜️
⬜️⬜️⬜️🟫🟫🟫🟧🟧🟧⬜️
⬜️⬜️🟦🟥🟦🟦🟦🟥🟦⬜️
⬜️⬜️🟦🟥🟥🟥🟥🟥🟦⬜️
⬜️⬜️⬜️🟥🟥🟥🟥🟥🟥⬜️
⬜️⬜️⬜️🟫⬜️⬜️⬜️⬜️🟫⬜️
Tweeted by Binary Moon
Life Cycle of a Fish Comes to Life! My first graders used Brush Ninja to create a GiF about the life cycle of a fish 😍
Tweeted by Nancy Holguin
Using Brush Ninja once again to enhance our Science lesson! Students were asked to make an example of a push or a pull. Check out Kenzie's great work! @NISDElemScience
Tweeted by Mrs Gill
Today I am celebrating #DLday with #GISDchat by my 5th graders are creating an animated GIF in #BrushNinja about the ancient civilizations of Mesoamerica.
Tweeted by Erica Ramírez, M.A.Ed
We were wrapping up our pizza unit last week and tried making our own GIF's using #BrushNinja! Loved seeing the students creativity!
Tweeted by Mme Allen
Note: If you wish to remove an item from the gallery then please contact me and I will get it removed asap.
You may like →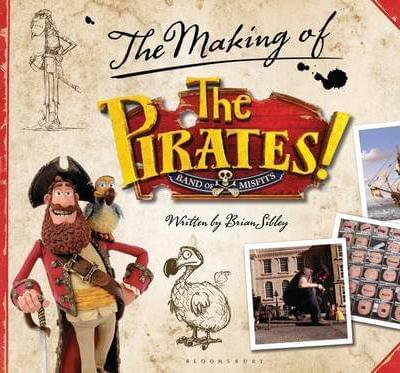 The Making of the Aardman Movie