🟨🟨🟨🟨🟨🟨🟨🟨🟨🟨
🟨🟨🟨🟨🟨🟨🟨🟨🟨🟨
🟨⬛️⬛️⬛️🟨🟨⬛️⬛️⬛️🟨
⬛️⬛️⬜️⬛️⬛️⬛️⬛️⬜️⬛️⬛️
🟨⬛️⬛️⬛️🟨🟨⬛️⬛️⬛️🟨
🟨🟨🟨🟨🟨🟨🟨🟨🟨🟨
🟨🟨🟨🟨🟨🟨🟨🟨🟨🟨
🟨🟨⬛️⬛️⬛️⬛️⬛️⬛️🟨🟨
🟨🟨⬜️⬜️🟨🟨⬜️⬜️🟨🟨
🟨🟨⬜️⬜️🟨🟨⬜️⬜️🟨🟨
Tweeted by Fagure
Did a test animation of one of my characters using #BrushNinja. Depsite me being bad at animating, it came out pretty solid. Although that might be due to me using Sonic Advance sprite artwork as my groundwork. Enjoy
Tweeted by The Super Blackwing
One of our future Digital Leaders staged a takeover last week in the Digital Learning classroom. After polling the learners via @GoogleForEdu Forms, he delivered an excellent lesson on #BrushNinja. @DigiSchoolsERC
Tweeted by Mearns Primary & Nursery
Don't you just love it when your Ss don't want to go to lunch 😁 Their challenge - use @brushninja to show someone who has taken action, in a way that explains an action they have taken Can you guess who they are?
Tweeted by Donna Golightly
Ss used the 12 principles of animation and the engineering design process to transform their concepts into digital art.
Tweeted by Angela Ardys Craig
Ss used https://brush.ninja again today to create literal idiom gifs! In a jam, raining cats & dogs, butterflies in my stomach, etc. They shared them with me on their @GoogleForEdu drives and I made this collage.
Tweeted by Kristi Shepherd
Creating a digital ABC's libro 📖 with words they've learned using Brush Ninja - ¡Gracias @BrandyWalden2 for introducing me to this site!
Tweeted by Ellie Elizondo
Note: If you wish to remove an item from the gallery then please contact me and I will get it removed asap.
You may like →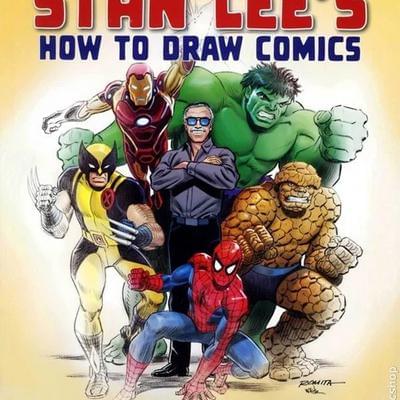 From the Legendary Co-Creator of Spider-Man, the Incredible Hulk, Fantastic Four, X-Men, and Iron Man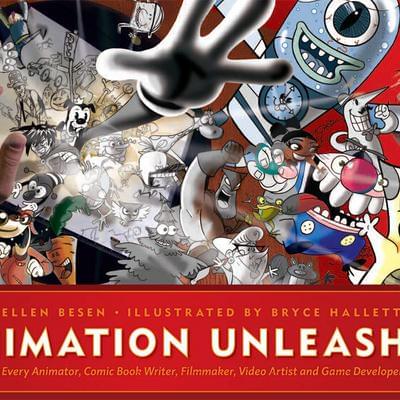 100 Principles Every Animator, Comic Book Writer, Filmmaker, Video Artist, and Game Developer Should Know