I am a huge fan of #BrushNinja! It was the perfect tool for having my Ss show me what they know about some of the famous scientists in biology. Their Mendels were pretty awesome!
Tweeted by Christy Scofield
I had a total fail on my first post of these gifs! I realized they didn't post correctly the first time so I am giving it another try! These #BrushNinja Mendel projects are just too good to miss!
Tweeted by Christy Scofield
Awesome man!!!! Great website! I'm also loving the website https://brush.ninja to make animated gifs. It's a combination of whiteboard/GIF creator. Enjoy!!! #TCEA #TCEA19
Tweeted by Tom Spall
Coming back to what I learned from @EdTxAnn and @Tommyspall's presentation from last year's @TCEA conference. Using https://gifmaker.me and a series of @google Drawings, downloaded as png, to create animated gif for Lewis Dot ionic bond formation.
Tweeted by EfrenR
Love watching my students creating animated GIFs on brush Ninja to create their own Vocab cards on mutual BONDS and stocks. Thanks again @tonyvincent and @jmattmiller for the idea 💡 #WeAreMCUSD
Tweeted by Ryan Read
Ss were introduced to animation this week using #BrushNinja….I love their creativity and excitement for learning new skills #proudtobeEP #makersgonnamake @EastPointeElem
Tweeted by Megan Whitson
5th Gr Ss @WindomElem are prepping for their #math test by creating some #BrushNinja GIFs to show the process of multiplying fractions! #edtechOPCSD #teachandtweet #ditchbook #gttribe #edtech
Tweeted by Nicolle Holler
Note: If you wish to remove an item from the gallery then please contact me and I will get it removed asap.
You may like →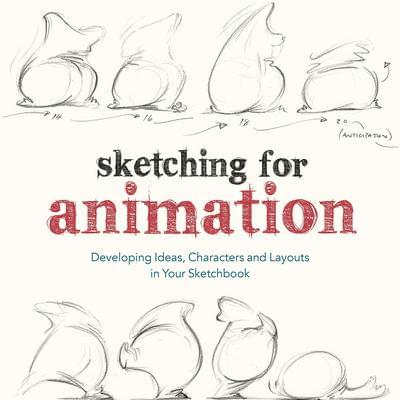 Developing Ideas, Characters and Layouts in Your Sketchbook