It's been a while since I've posted here. But I've been thinking a lot about the future of Brush Ninja over the last few months.
As I mentioned last time, I've had to prioritise earning a living. Brush Ninja just about covers costs, but as a project I love it so I want to keep it going. But I now have some time available so I'm going to start reworking it.
Plans
One of the big things I want to do is rewrite the code for Brush Ninja. From a users perspective this won't make much difference, but I have learnt a lot about JavaScript over the last couple of years and I think I could make the code simpler, and easier to extend. And this will make it much easier to add new features!
So what new features will I add? Well; I have an 'ideas' form on the site, and I hope to add some of the most frequently requested suggestions. One of which is adding more colours. The reason for the current design is I wanted Brush Ninja to be really simple and easy to use, but I've now worked out a nice way to keep the simplicity and expand the amount of colours available.
Anything else? I have lots of things planned but I don't want to promise anything until I know I can complete them. I'm going to try to update the blog more regularly as I develop things.
Testing
I have a Patreon, this is a way for people to support the development of Brush Ninja. You can join the Patreon for as little as $1 a month. And once I have the first beta online I will be sending it to the Patreon members to test.
The beta will be rolled out in stages. Starting with the drawing tools and adding new things as I go; and my Patreon supporters will get to test these things before anyone else.
Preview
Below is a sketch I have made showing how I imagine the new Brush Ninja might look. This is an early drawing and things will likely change. The timeline in particular is likely to change quite a bit, but this will give you an idea of what some of the new features I have planned.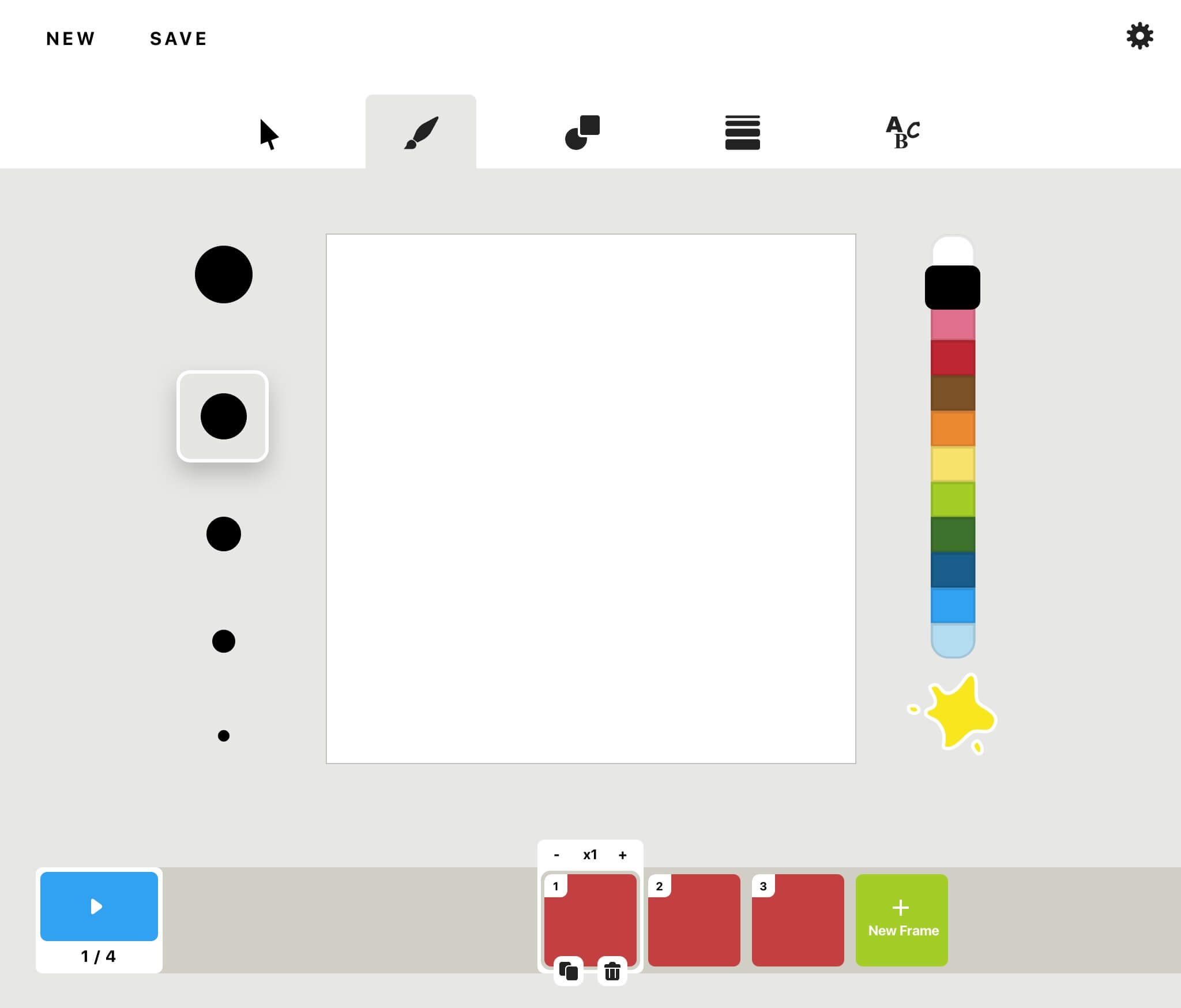 ← Making Brush Ninja SustainableNew Drawing Tools →
Related Posts