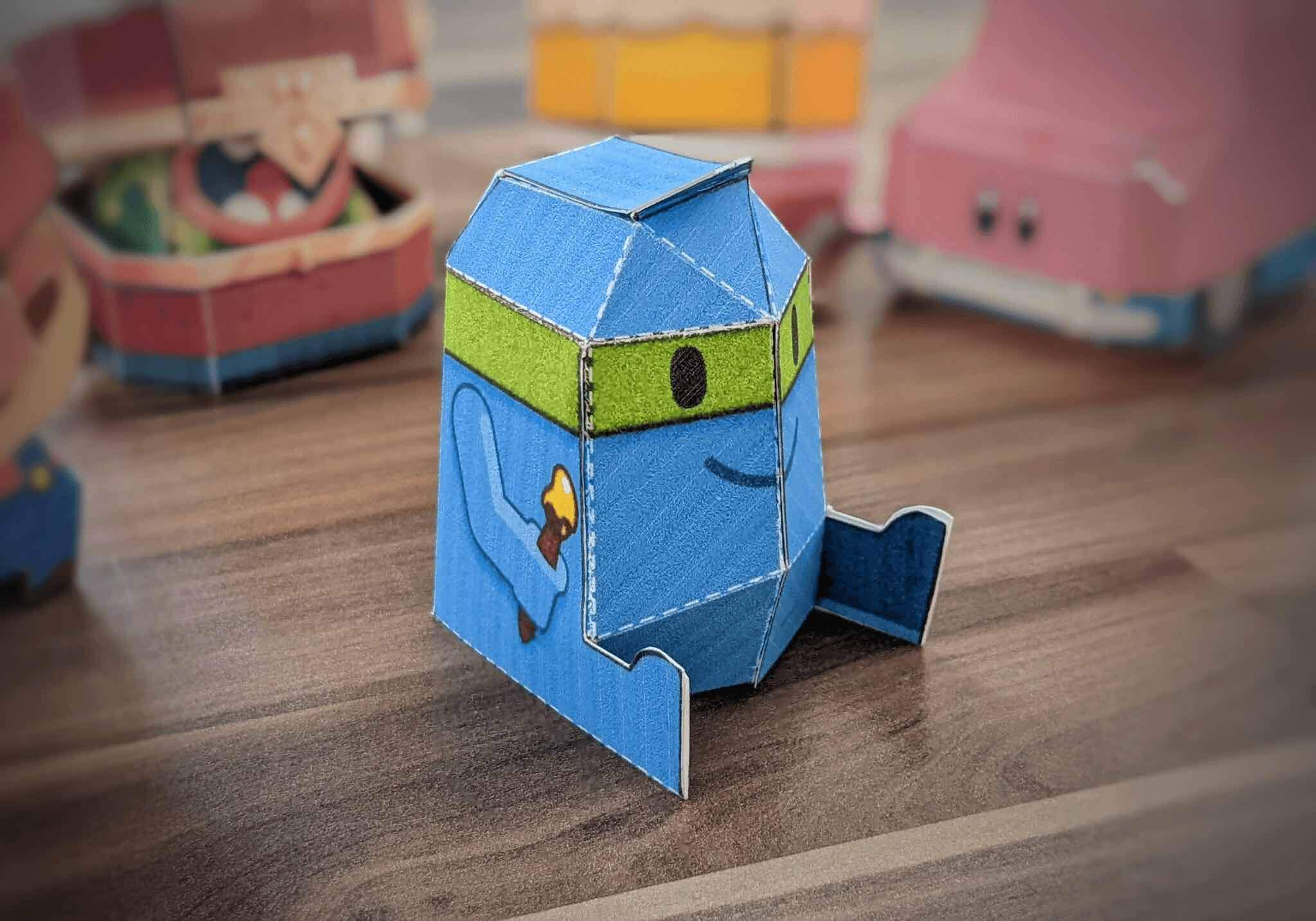 Make your own paper toy version of the Brush Ninja mascot. You will download a pdf and png file that you can print out and turn into the model you see in the photo above.
For best results you should print the image onto quite thick card, 220gsm+, but it will work just fine on regular printer paper - it'll just be a bit less robust.
Instructions
For best results print the design on a heavy weight paper/ card. 220gsm works great.
Cut out the pattern, cutting along the solid black lines.

Score along the dashed lines using a ruler and a hard blunt tool like a knitting needle or butter knife. You don't want to cut through the paper, just make a dent to make it easier to fold.

Fold along the scored lines. Dashes = ridge fold. Dot and Dash = valley fold.

Glue together the marked elements (legs and hair).

Glue the remaining elements in number order. The last section with the hair can be a little fiddly so practice positioning it before you apply the glue.