Try the Brush Ninja Beta!
I am currently working on a new version of Brush Ninja. A ground up rewrite.
This will mean many more features with simpler code. Which means fewer bugs and more features.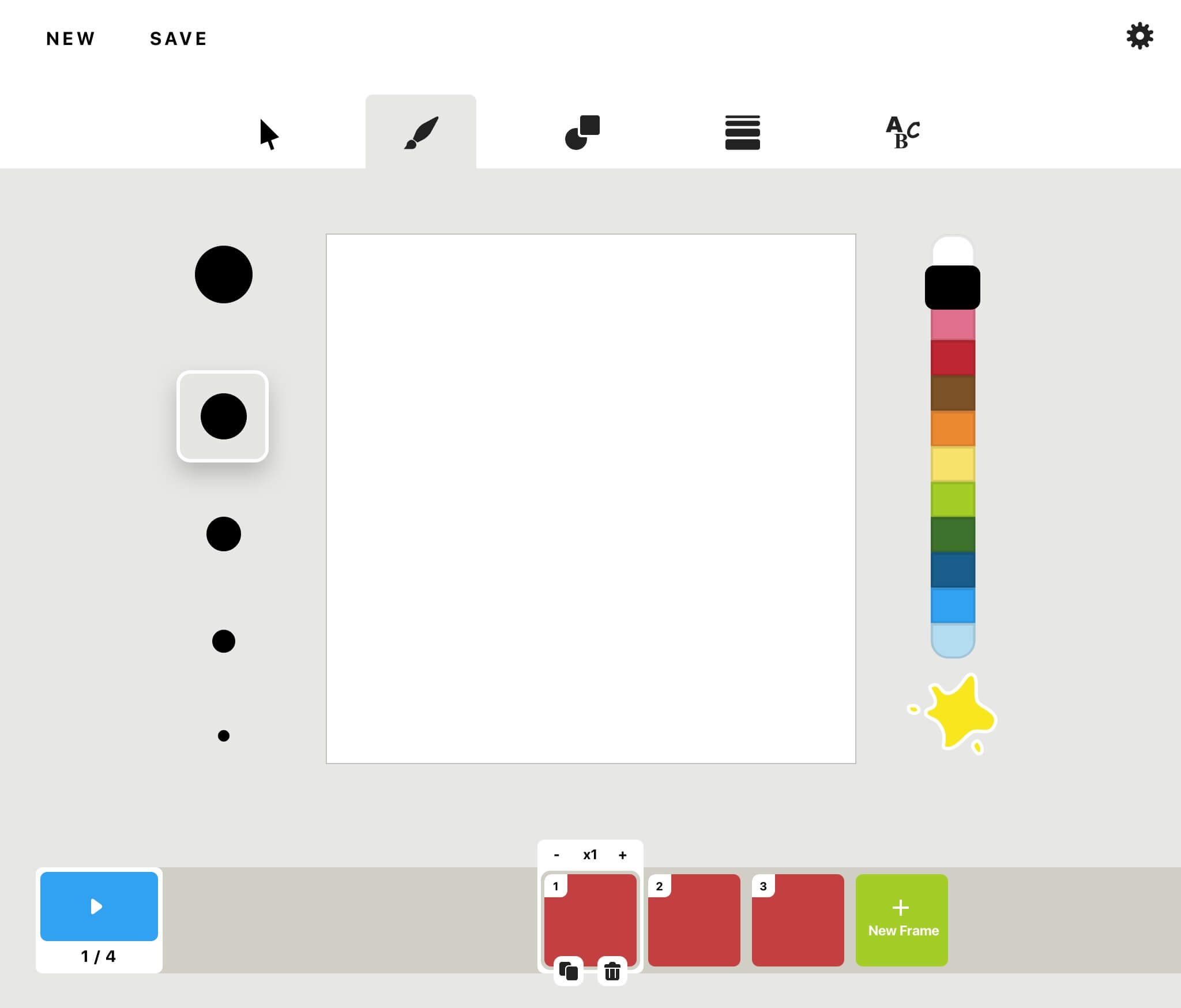 Some of the many features I am working on include:
A complete colour palette.
Editable text.
Using your own images for animation backgrounds.
Different types of paint brushes.
Scale, rotate, and move individual shapes and strokes.
You can see videos of the progress in the devlog blog posts.
If you would like to try the beta for yourself then sign up for my Patreon. Just $1 (or more) a month will get you access to try the regularly updated beta version.
Keep in mind the app is in the early stages, but there's a lot of new things to give feedback on, and the more people who become Patreons the more time I can spend working on the app.